Leadership, progression and success at the top - House of Commons on 28th February 2017
Inspirational YOU
 supported by Dawn Butler MP 
Leadership, progression and succeeding at the top - masterclass
Raising the bar
House of Commons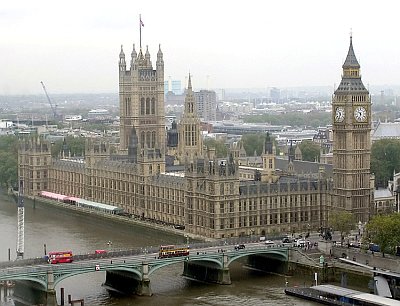 Tuesday 28th February 2017 - 6.30pm-8.30pm 

Doors 6pm (Please note - prompt 6.30pm start)

Raising the bar: Inspiring Balance is a celebration of empowering leadership and success at the top
The panel will focus on the issues affecting the career paths of those in competitive professions, maintaining their careers, business, well-being and making a change from the top.
The event is open to: newly qualified and established professionals.  
Inspirational YOU provides you with a fantastic opportunity to meet established and respected leaders, to network and gain tips, which may well give you the competitive edge.
Introduced by Dawn Butler MP
Panel: 
Dawn Butler MP,

 Labour MP for Brent Central

Peter Akwaboah, 

MD - Morgan Stanley

Sandra Federighi, CFO

 - Stella McCartney

Tom Ilube, 

CEO - Crossword Security and No. 1 in the Powerlist 2017

Karen Blackett OBE,

 Chair and former CEO of Mediacom, NED and listed in the Powerlist 2017 

Chi Chi Nwanoku MBE,

 Double Bassist, Artistic director, Prof. Royal Academy of Music, Broadcaster & Writer
Moderator:  
Discussion:
Visibility – the importance of standing up and being counted.
How do we get more black and asian professionals into senior positions?
Status of women and black professionals in competitive industries?
How to balance your career, personal life and well-being?
The value of a portfolio careers - joining boards and progressing via external opportunities
Housekeeping:
6.00 – 6.30 Guests seated for discussion
6.30 - Welcome, introduction
6.40 - 8.00  Panel discussion
8.00 – 8.30 Q&A
8.30 – 8.45 Close and depart
Access to the House of Commons is via Cromwell Green Visitors Entrance on St.Margaret Street
Please allow 30-45 minutes for airport-type security to enter the House of Commons
The event will take place in Committee Room 14
Please note that no food or drink is allowed in any of the Committee Rooms although delegates may take in bottled water
Please let us know of any special requirements, including any assisted access needs to the House of Commons
Contact:
Tickets: https://ukleaders.eventbrite.co.uk
E: info (at) inspirationalyou.co.uk
T: 07545 156 111
T: @inspirational_u
I: #IYHOC17